Create a Quiver Account

Creating a Quiver account is simple! Register with your Gmail or Microsoft account at the click of a button. Or you fill in the required fields. Then you can work with the highest security standard in the market!
Creating a Quiver account is completely free – no credit card required.
Once your trial period ends, you will automatically be downgraded to our free account. Paid features available on the Plus and Pro packages will be disabled. If you upgrade to a paid package, the features will be reactivated.
Experience all Quiver features for free for 30 days!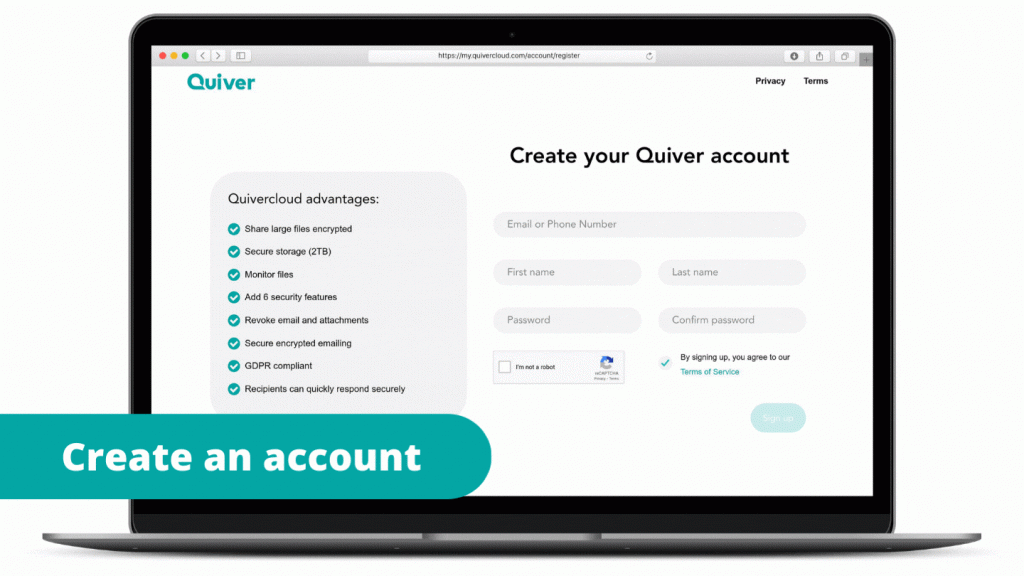 Also go for secure with Quiver.
Create a free account and use the extensive features of Quiver Pro free of charge the first 30 days.