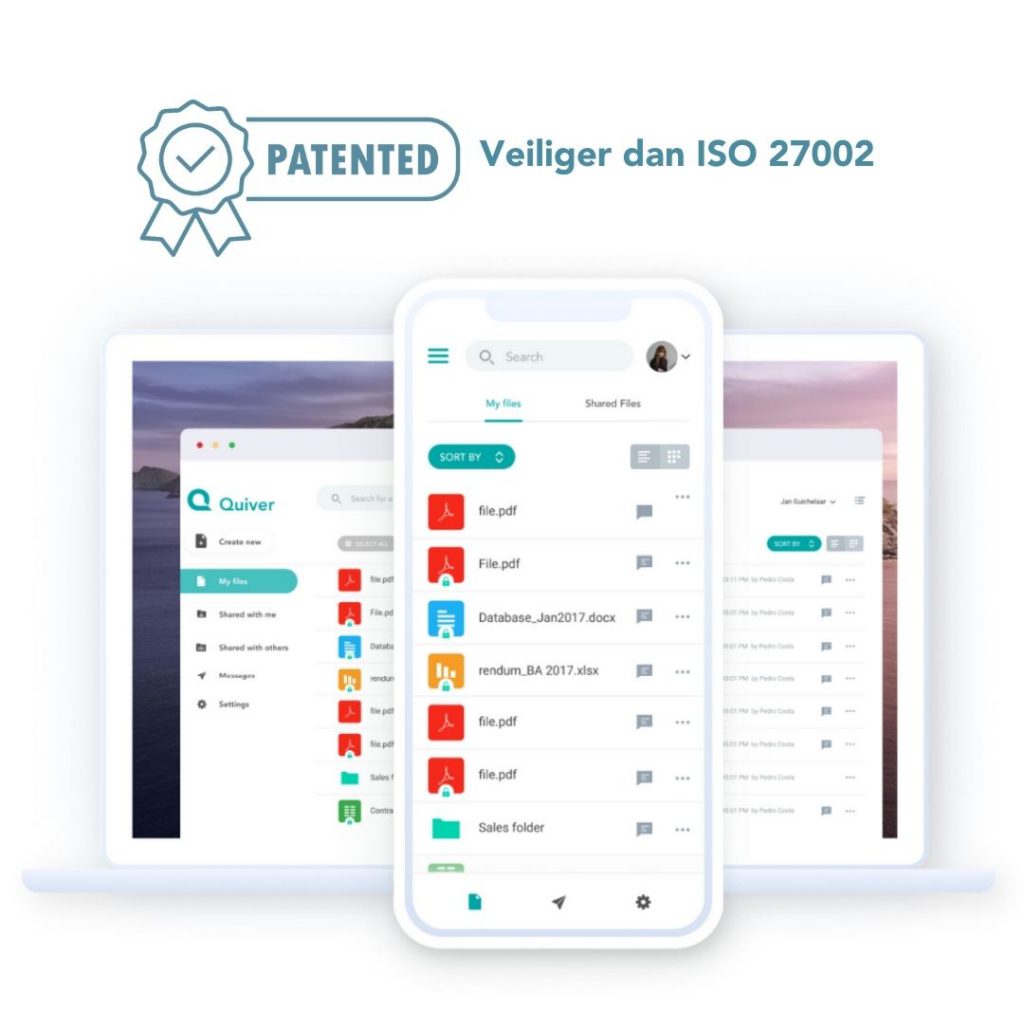 The safest way to share information
Protecting privacy sensitive data is essential. Quiver enables you to keep optimal control over your files. Always share your data in a safe and secure way with clients, colleagues en other parties.Try for free
Michel Simons
Vextrix Participaties BV
Companies share their confidential information through Quiver. First they only shared reports, but currently they also use Quiver as a dataroom for external parties and to sign documents online. All this with highest standard of security in one package. 
We work with a lot of privacy sensitive and confidential data of our customers. It's a great feeling knowing that their data is always safe in encryption. 
Jan Wiegmann
Senior adviseur ICT, IJselgemeenten
With Quiver the Gemeenschappelijke Regeling IJselgemeenten can share documents and messages with external and internal stakeholders in a safe and secure way.
Even after sharing you keep complete control over the shared information. 
The all in one solution for optimal control over all your files
Our encryption complies with the highest European standard. Quiver enables you to send encrypted emails, encrypt your data and share it with others or store it in a secure way.
Quiver in Numbers

Encrypt, share and track your data
Quiver offers secure mailing, safe data storage, secure sharing and maintaining control over (big) files, even after sharing with others.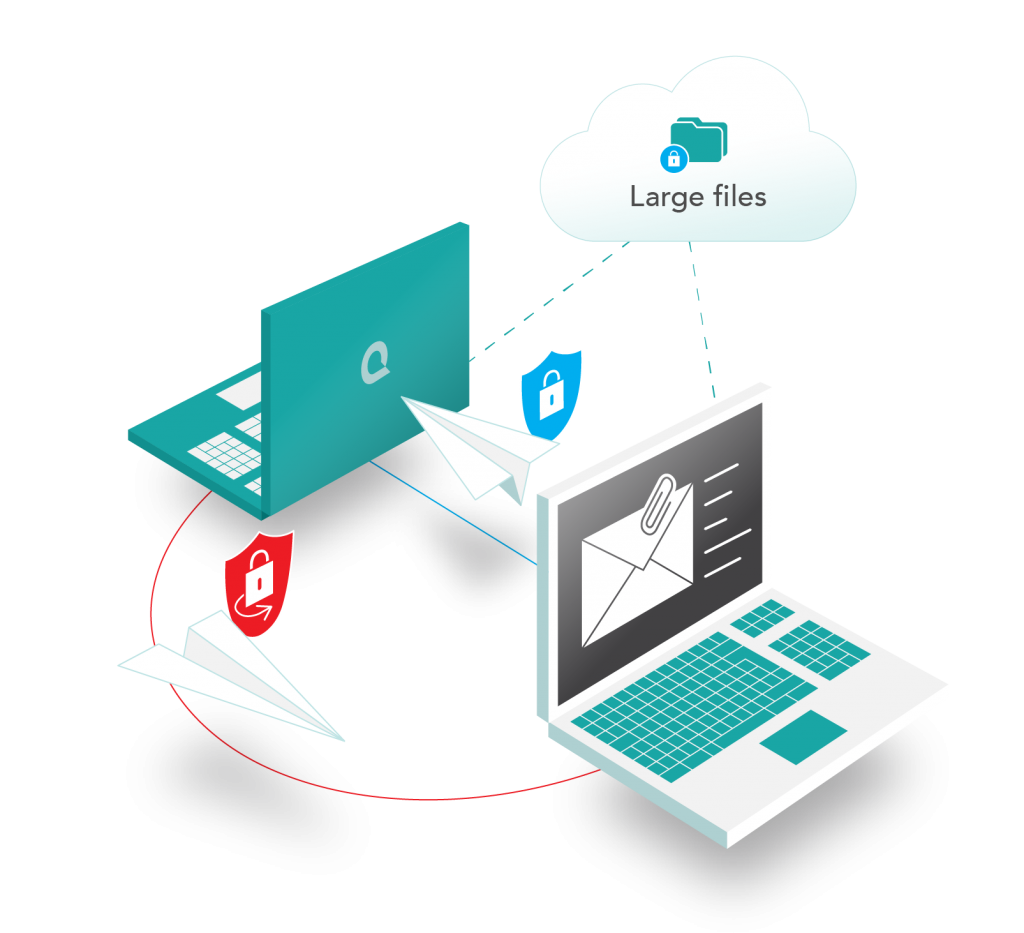 The safest solution on the market
Working with multiple persons, companies and locations can create the possibility for data leaks. Quiver has a patent on the technology that makes the digital encryption of your files as user friendly as possible. This is the only way to completely guarantee the safety of your data. The encryption method enables you to keep control over your emails and documents, even after a user downloaded them.
How does Quiver work?
Create your free account;
Create your own secure dataroom in Quiver spaces;
Organise your files, create a space per collaboration;
Upload your files and share them with colleagues, clients and other stakeholders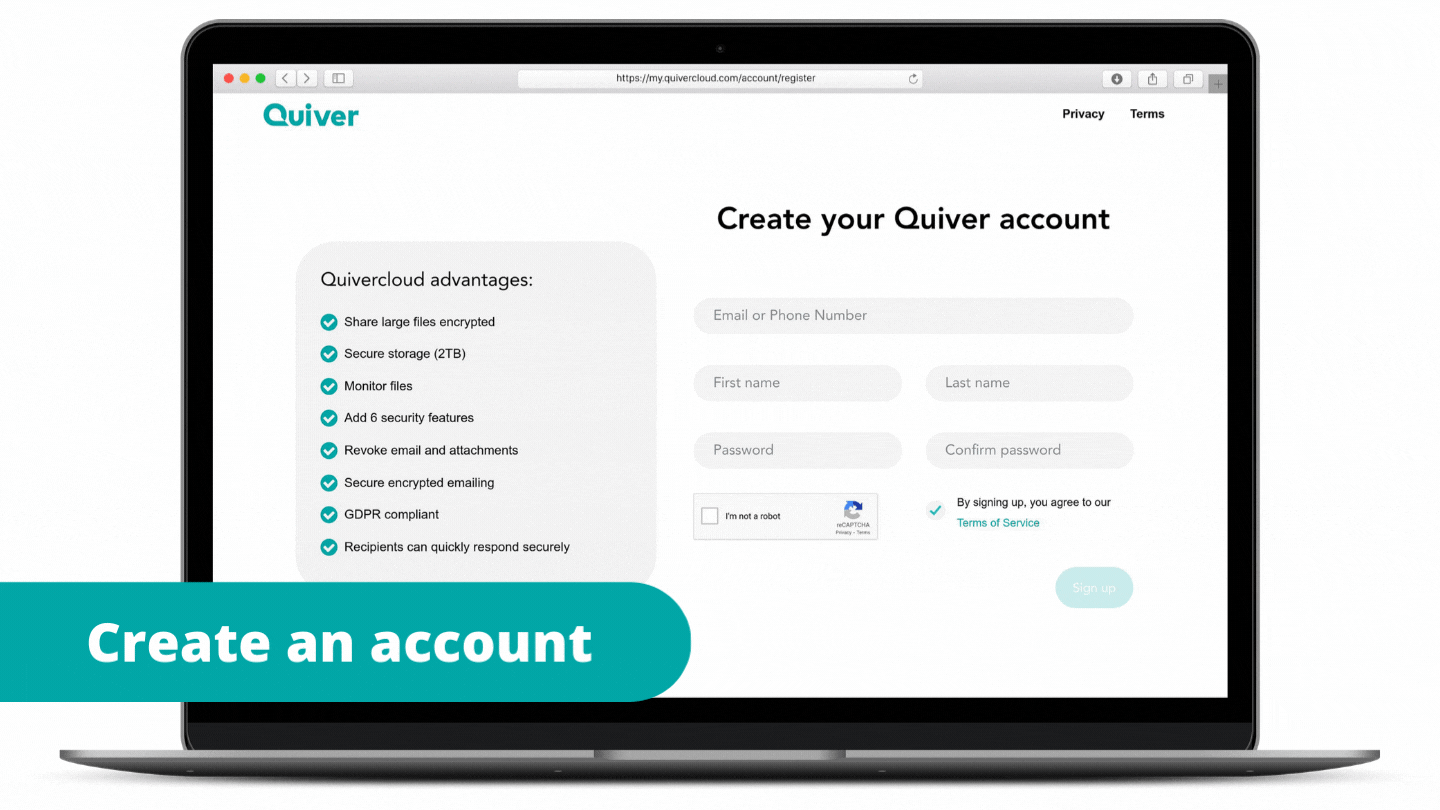 Frequently asked questions
With Quiver Signing, you can easily sign legally valid digital documents. Ideal for your (cooperation) agreement, NDA or secrecy statement. And here too, you have insight into user activity via the audit trail.
What are the Quiver spaces?
In Quiver Spaces you create your own secure dataroom. Invite external parties to share files in it; other parties do not need a Quiver account to view your shared files. And the audit trail provides insight into file activity. Has the collaboration ended? You can immediately withdraw access, even after files have been shared.
What do you mean by control?
Always retain control over the information you share. Even after sharing information, you can, if you wish, withdraw access to the documents.
With the audit trail you can easily keep track of who has access to the files. This ensures that only the right parties have access to the documents.
What is the Quiver patent?
Our patent guarantees, as the only one in the market, that files are always encrypted while maintaining full control, even after a file has been shared.
This is a software solution for the encryption of digital information and the secure and controlled sharing of files via the internet.
Quiver is the safest way to share information. We offer patented file encryption and complete control over all your data. With Quiver you ensure that all your files are in encryption, even after sharing it with external parties. As the owner you decide who gets which user rights for the files you share.
These companies already enjoy the highest security standard with Quiver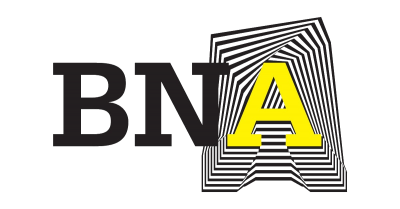 Go for safe with Quiver
Create a free account and take advantage of the extensive features of Quiver Pro for the first 30 days.